Melissa Conner, RN, BSN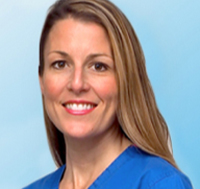 My name is Melissa Conner and I have been a registered nurse for over 20 years. I have experience in med-surg, post-partum, labor and delivery, and GI nursing. But I have found my true passion in helping others achieving their health goals. I have been the director and coach of our GIA180 weight management program since it opened in 2015. I love that we offer different weight loss options to meet the needs of almost anyone. It is extremely rewarding to see my clients meet goals, gain confidence, and live their best lives!
I have a husband I adore and four great kids that keep us on the go. When not at work, you will mostly likely find me at a sporting event for one of the kids or cheering on the Vols. My favorite exercise is walking with my husband around our neighborhood or at the beach, which is our happy place! My favorite meal to cook is anything healthy and easy. I love county and Christian music. My favorite song is "Still Rolling Stones" by Lauren Daigle and my favorite scripture is Ephesians 2:8.
My goal for all my clients is to teach them how to eat better for life and give them the tools necessary to do that. I am so thankful for all the amazing clients I have met over the years that have become my friends and a part of my heart. My hope is that regardless of how their past week went, clients will leave my office feeling loved and confident about the week ahead!
Our medically developed weight loss protocol and smarter lifestyle choices education offers dieters what they really want…a structured program that can put an end to constant dieting.
Business Hours
Monday:
8:00am - 5:00pm
Tuesday:
8:30am - 3:30pm
Wednesday:
8:30am - 3:30pm
Thursday:
8:00am - 7:00pm
Friday:
8:30am - 3:30pm
Gastrointestinal Associates, PC is Authorized to Use the Ideal Protein Weight Loss Protocol and Products. The testimonials on this website are those of the individual that is identified, you should not necessarily expect to receive these results. Typical results vary from person to person and individual to individual when the Ideal Protein Weight Loss Protocol is followed properly. You should consult your physician or other health care professional before starting this or any other diet program to determine if it is right for your needs.
1311 DOWELL SPRINGS BLVD Knoxville TN 37909 – Phone: 865-558-0601
Copyright © 2017 Ideal Protein All rights reserved.